What Is Drum Notation Drum Kit Notation
If you're starting out as a drummer, there's no way around it: you're going to have to learn how to read drum notation. It might seem daunting at first, but with a little practice, it'll become second nature to you.
First things first: what is drum notation? Simply put, it's a way of representing rhythms and beats in written form. There are two main types of drum notation: standard notation and drum tab notation. Standard notation looks similar to sheet music for other instruments, with notes on a staff and different symbols to represent different types of hits. Drum tab notation, on the other hand, uses a grid of horizontal lines to represent different drums and cymbals, with X's and O's indicating where and how hard to hit each one.
Regardless of the type of notation, the key to reading it is to understand rhythm. Rhythm is the heartbeat of music, and as a drummer, your job is to keep that heartbeat going. Start by counting beats out loud as you listen to music. Try to identify where the downbeat is (usually the first beat of a measure). Once you can instinctively feel the rhythm of a song, you'll be better equipped to read and play along with drum notation.
When you're just starting out, it can be helpful to practice reading drum notation away from the drum set. Grab a practice pad or a table and try playing along with simple rhythms from a book or online resource. This will help you develop your coordination and get comfortable with the symbols and notation.
As you progress, you'll likely encounter more complex rhythms and techniques in drum notation. Don't get discouraged! Take it slow, break down each section into digestible chunks, and practice each piece until it feels comfortable. Remember that drumming is a physical activity as much as a mental one, so make sure to stretch and warm up before you start playing to avoid injury.
So, why bother learning to read drum notation at all? For one, it will open up a whole world of music to you. Instead of relying on tabs or memorizing beats, you'll be able to pick up a piece of sheet music or drum notation and play along with almost any song. Additionally, learning to read drum notation will make you a more versatile musician. You'll be able to communicate better with other musicians and collaborate more effectively.
In conclusion, reading drum notation is an essential skill for any drummer. With a little practice and patience, you can master this fundamental aspect of music and open up a world of possibilities. So pick up a practice pad, grab some drum notation, and get to work!
If you are searching about Percussion notation you've visit to the right page. We have 35 Pics about Percussion notation like DRUM NOTATION FOR BEGINNERS | Drum sheet music, Notations, Drum music, Drum Notation Guide – DRUM! Magazine and also What do these figures mean in drum notation: (the slash over snare hit. Here you go:
Percussion Notation
enacademic.com
drum example legend notation percussion
How To Read Drum Music – Music Theory Academy
www.musictheoryacademy.com
notation tambourine
Drum Notation | Music!! | Pinterest | Drums
www.pinterest.com
notation drum
How To Write Drum Set Notation – Sheboygan Drums – Drum Lessons
sheboygandrums.com
drum notation write legend drums tom wisconsin
How To Read Drum Score – Drumming Basics
www.drummingbasics.com
drum read score notation source magazine
DRUM NOTATION FOR BEGINNERS | Drum Sheet Music, Notations, Drum Music
www.pinterest.com.au
notation drums notations cymbal schoolofrock
Drum Notation Guide : Coolguides
www.reddit.com
drum notation visualizing coolguides
Drum Notation Guide – DRUM! Magazine
drummagazine.com
drum notation music guide key sheet read notes staff placement note lines drummagazine measures bar
Drum Notation Guide | PDF | Musical Notation | Musical Compositions
www.scribd.com
notation
MuseScore Drumline | MuseScore
musescore.org
musescore notation drumline drum snare percussion marching guide
Online Drum Beats: LESSON 1: Basic Drum Patterns And Place Key
onlinedrumbeats.blogspot.com
drum basic notes lesson patterns beats key notation set quarter place show represent symbol
Drum Notation Guide – Drum!
drummagazine.com
drum notation music bar read guide sheet lines drums clef beats staff time signature drummagazine sheets examples note key measure
Standardized Drum Notation
www.scribd.com
notation drum
Drum_notation | BRAD ALLEN DRUMS
www.bradallendrums.com
notation
What Do These Figures Mean In Drum Notation: (the Slash Over Snare Hit
www.reddit.com
drum notation snare slash measure zeppelin gone ten hit mean figures years over these comments drums
The Beginner's Guide To Drum Charts, Drum Tabs, And Drum Notation
takelessons.com
drum beginner music charts percussion notation patterns beats basic beginners rock tabs simple guide guitar exercises courtesy there
Myriad Forum – Combining Drum Staves
www.myriad-online.com
drum notation myriad pas anglophone translator collinsdictionary using staves forum
How To Read Drum Notation
www.howtoplaydrums.com
drum notation read music beginners sheet
Why & How Should I Learn To Read Drum Kit Notation – Liberty Park Music
www.libertyparkmusic.com
drum notation kit notated
Percussion Notation
shelf3d.com
drum music read legend notation notes percussion drums set musescore beats sibelius sheet key kit pdf parts keys line beginners
Reading Drum Notation For Beginners | School Of Rock
www.schoolofrock.com
drum notation beginners techniques accent drums reading tab technique
How To Read Drum Score – Drumming Basics

www.drummingbasics.com
notation
Drum Notation Guide | OnlineDrummer.com | Drum Basics, Drum Key, Drums
www.pinterest.com
notation drums onlinedrummer
Here Are Some Useful Guides To Reading Drum Sheet Music Notation That
www.pinterest.com
drum notation learndrumsforfree drumming percussion explained
Drum Notation | Guides To Drum Notation | DRUM! Magazine
drummagazine.com
drum notation music guide key sheet read notes staff placement note lines measures bar drummagazine
How To Read Drums Notes – JamAddict
jamaddict.com
notation jamaddict drumset
Drum Notation Guide – DRUM! Magazine
drummagazine.com
drum notation drums music sheet key notes note guide lessons play drummagazine staff snare read magazine notations drumstick patterns written
Drum Notation Guide | OnlineDrummer.com | Drum And Bass, Drums, Drum Key
www.pinterest.co.kr
abba notation onlinedrummer snare
Drum Notation And Reading Basics – Drum Lessons In Los Angeles
drumlessonsinla.com
notation drum
Reading Drum Notation For Beginners | School Of Rock
www.schoolofrock.com
drum notation hat cymbal hi beginners drums music symbols open reading tab techniques lessons song cover cymbals choke closed crash
Basic Drum Notation Tips – Conrad Askland Blog
conradaskland.com
drum notation rim basic tips stems broadway pedal cymbals kick score showing along down
All About Drumming
basic-drum.blogspot.com
notasi notation drumming
Drum Notation And Reading Basics – Drum Lessons In Los Angeles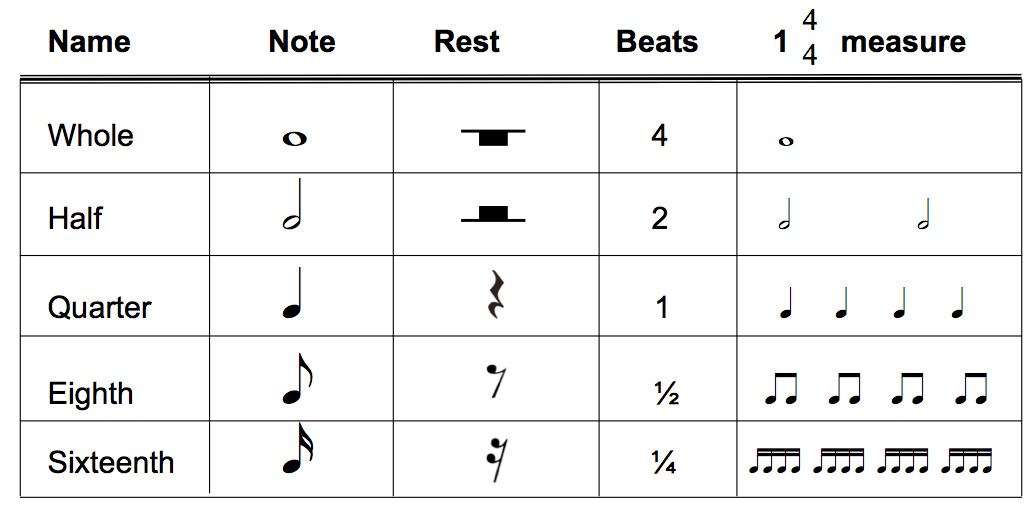 drumlessonsinla.com
notation quarter
Drum Notation Guide | OnlineDrummer.com | Drums, Notations, Drums Sheet
www.pinterest.co.kr
notation drums onlinedrummer notations
Drum Kit Notation – Drum Barossa
www.drumbarossa.com
drum notation cymbals notated
Drum music read legend notation notes percussion drums set musescore beats sibelius sheet key kit pdf parts keys line beginners. How to read drum score. Drum notation and reading basics